---

---
---
---
| | | |
| --- | --- | --- |
| | Welcome To Villiersparts.co.uk | |
---
= NO VAT =
= WE SHIP PARTS WORLDWIDE =
---
Spark Plug 18mm x 3/4" reach

£5.00

New Villiers air filter badges, 1,5/8 across

£4.75

Lucas RS1 points

£12.50
---
---
SEND US YOUR ENQUIRY USING THE ---CONTACT US--- BUTTON ABOVE GIVING US AS MUCH DETAIL AS POSSIBLE
WE WILL REPLY WITH QUOTATIONS &AMP AN ATTACHED MSWORD DOCUMENT SHOWING PAYMENT OPTIONS
On our site we show some examples of parts we can supply, We stock many many more parts not shown, there are no fancy shopping carts on this site
---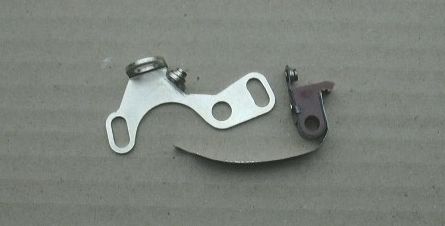 New Lucas SR1, SR2 & SR4 contacts OEM number 458053
£9.99
---

New VEC Badges
£9.99
---
We have been supplying new & used parts for the machinery user for many years, As we never throw anything out we have accumulated all sorts of spares, If there is something we haven't got we can now obtain many new spares at very good discounts from some famous suppliers, also we have numerous contacts with some used parts suppliers
For your convenience we now accept payment by Paypal.
Send us your enquiry using the CONTACT US button above giving as much detail as poss, we will reply with quotations &amp an attached MSWord document showing how to make payments
---
AMAL~JAP~ALLEN SCYTHE~BSA~VILLIERS~TECUMSEH~MAG~SUFFOLK~WIPAC~JLO CARB PARTS~BRITISH SEAGULL~SEEBEE OUTBOARD~HOWARD FRICTION PLATES
---
Vapour blasting of cyl heads, alli casings, carbs, magneto casings now available, (Other small engine parts also,) Costs differ depending on size of item, for this service any mag/carb/casing etc, MUST be completely stripped bare BEFORE sending to us, otherwise a labour charge will apply if we have to disassemble parts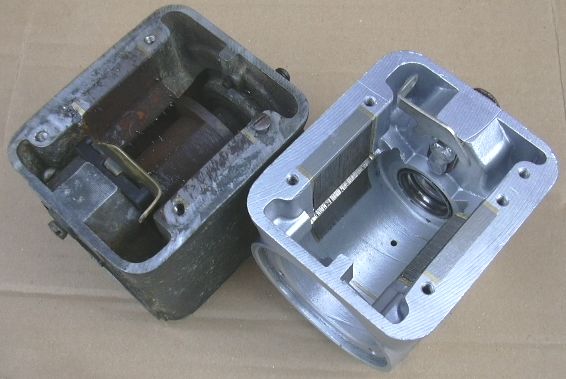 ---
We can now help with general mower spares
New Machinery Decals Available - See Allen page
Cylinder reboring service, £30.00 per bore, Carrier collection from your door offered, £10 each way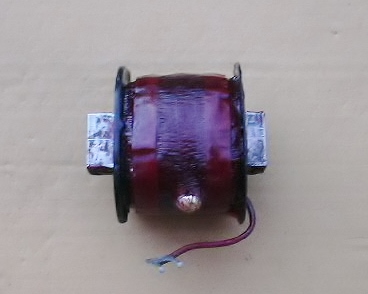 Lucas SR coil, Newly rewound, Sold on an exchange basis
Your old coil must be of the same make & design, £80.00
High Temperature Engine Black, 400ml Aerosol cans £4.74
Gasket Paper 10" x 10" Sheets, 0.8mm thickness £0.99p
---
Most Zenith and Amal Carbs are genuine old stock, Spare parts, some are old stock & some pattern make
---
Villiers HT lead rubber boot cover
Fits over 7mm OD HT lead, & goes over the top of the 1/2" diameter bush

£2.50

Villiers HT lead rubber boot, fits 7 mm lead over 1/2" threaded type bush

£2.50
---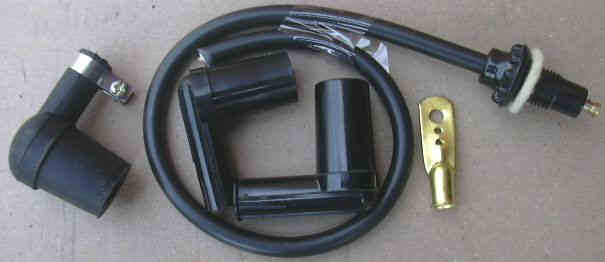 Villiers HT leads to fit all engine models, both bush sizes available
1/2" thread and 5/8", Spark Plug end can be fitted with any of the terminations shown or left bare ended as shown
Prices will vary
---
New & Recon Carbs with New Washers,
Fuel Needle & Float Bowl






New Piston Assemblies
Ring Sets
STD & O/S
Original Villiers Magneto Screwdrivers

£4.50

New Villiers Points Covers

£4.99
Villiers S25, S24, S19, S22 air filter, With built in choke shutter
Brand new items made to a very high standard, Code number V837£25.00
(if u req 2 new snap clips to suit add £2.75)
The mesh inside is of course completley new and totally clean
Unlike most all the old ones that have survived which are clogged with all sorts of muck causing running problems

2118 &amp 2293 Left &amp Right Handed Points Sets
For More Ignition Parts see the Ignitions page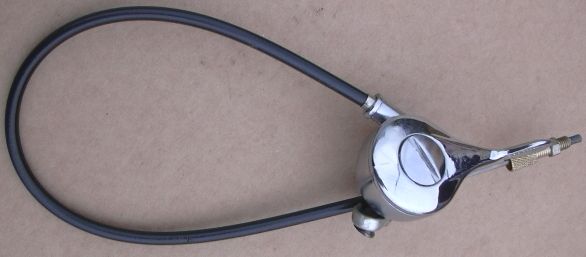 Seagull Outboard Cables £10.49
Throttle Cable and Lever Combinations
Seagull and other applications
Petrol or Oil tank cap, 2,1/2", Flat top, Off set vent hole
OEM# 29-2879, chrome finish, made in UK

£12.95
---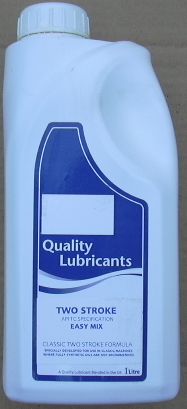 Vintage 2 Stroke Oil, Specially formulated for the older engines,
The use of modern synthetic oils in vintage 2 strokes in not a good idea
£8.50 Per Litre
---

---
Villiers Flywheel Covers
7" Diameter

£9.99

5 3/4" Diameter
flywheel cover M1580

£7.00

7 1/2" Diameter

£9.99
Flywheel cover for the old Villiers water cooled engines
Also suitable for ruston PB6 engines & early PT models with the villiers magneto fitted
Fits 7 1/2" wide stator plate, Aluminium covers £15.00
Also in stock in copper £29.00
New securing clips & fix screws also available

Villiers magneto flywheel covers 9" diameter (NINE INCH WIDE), £32.50
---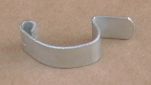 New M1279 Flywheel Cover Clips, Held to Stator Plate With Split Pins
Clips £2.00 Each, Split Pins 45p Each, All Plated in Bright Silver Zinc
or set of 3 clips for £5.85
---

Villiers and JAP engine plates in alluminium, 57MM X 35MM, £4 Each
---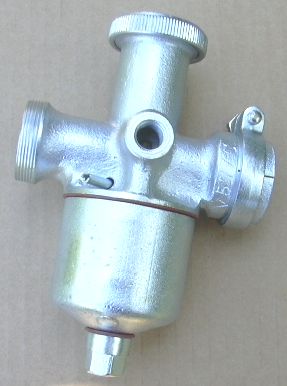 Villiers type 3/1 brass bodied carb 1" stub fit, complete recon to as near new cond, £90 -exchange item-, Straight sale, When available ?, £125 , for many other carbs see our service page
---
We can now help with motorcycle parts.
We can also help with amal & JAP engine parts.
Wipac Type A Magneto Spares available